DTA ...The World's Toughest Trikes

DTA (Development Technology Aero) was founded in 1990 by Jean-Michel Dizier. DTA is now one of the top 3 trike manufacturers in France, but a leader in the specialised touring trike segment of the market. The DTA line of trikes was initially built around the need for capable aircraft to handle aerial work required in agriculture, territorial trackin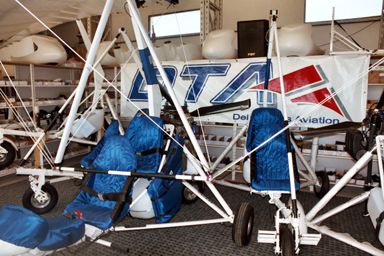 g and pipeline monitoring. In other words, the harshest conditions possible.
The Voyageur 912 was created for this purpose and became the first trike to be fitted with the 4-stroke 80HP Rotax 912 engine. This engine has since become a standard option with leading trike manufacturers. The Voyageur trike has become the choice of pioneers in adventure trike travel and has chalked up more mileage than most other trikes in the world today. It is truly the most robust machine available and unique in that there is an unobstructed forward view due to the lack of front profile tube.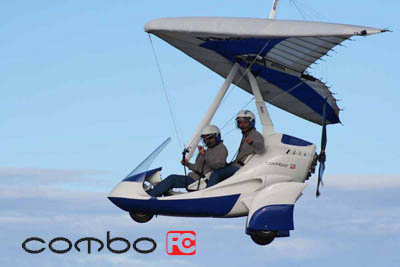 The DTA line has now expanded to include several other models, each suitable for a different type of flying, but each still retaining the extreme quality and high level of engineering not normally found in trikes today.


CHECK OUT THE NEW COMBO FC -
NEW FOR 2007!




NEWSFLASH: DTA VOYAGEUR CERTIFIED AS S-LSA!
NEWSFLASH: CHECK OUT THE NEW COMBO FC
Please select a model below...
Evolution
Open air flying at its best

Feeling
Evolution frame with fairing

Voyageur II
The ultimate cross-country trike

And new in 2005:
Introducing the COMBO trike Light, simple, but DTA tough